Title: Art Dump - Individual titles posted with the images
Author/Artist: QU
Character(s): Mostly N. Italy but also Germany, Rome, S. Italy, America, Spain, Prussia, France, Canada... and Zetsubou-sensei?
Pairing(s): Germany/N. Italy.... Zetsubou-sensei/N.Italy (wat)
Rating: I'll say PG because of some implied things, but it's all worksafe.
Warnings: Crossdressing, blinding searing colors
Summary: Mostly art from my Tegaki account (some of it's pretty damn old!), and a couple of pencil sketches.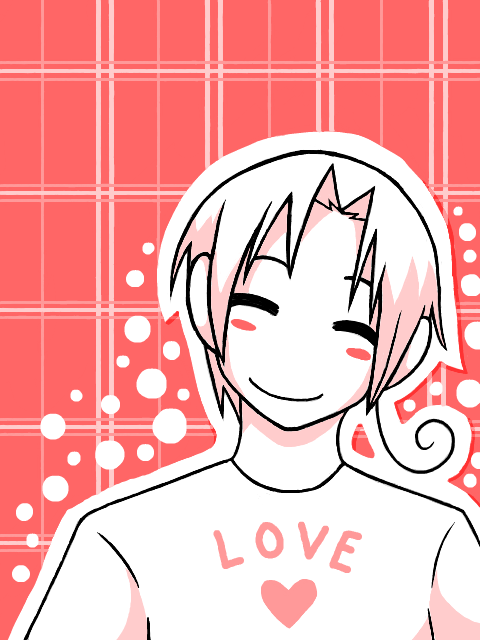 Italy in Pink
I was just playing around on Tegaki and somehow ended up with this.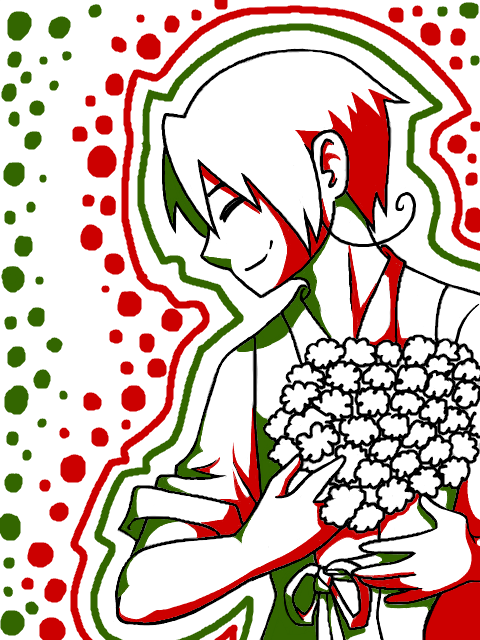 Italian Tricolor
Decided to go for something bright!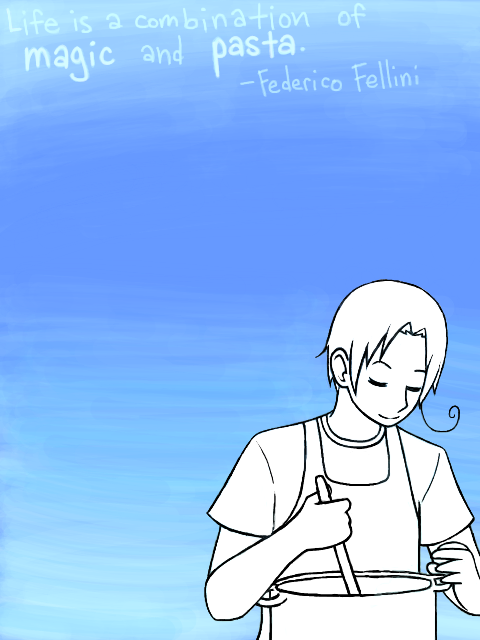 Magic and Pasta
Saw the quote and wanted to draw something with it, but I didn't really like how it turned out.



I blame my friend Emily for this one.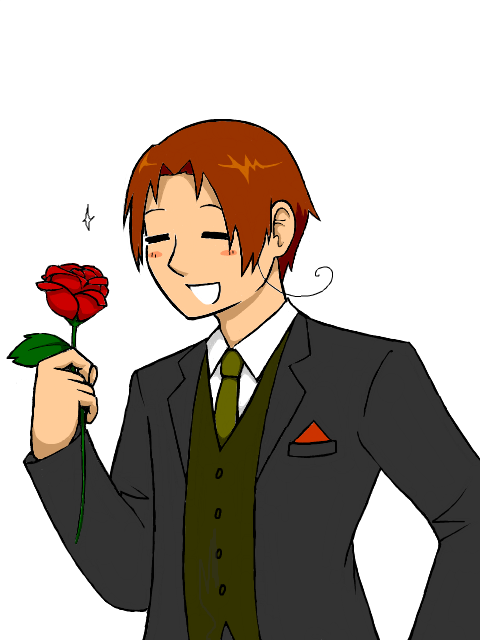 Promtalia
This one was for
haircurl.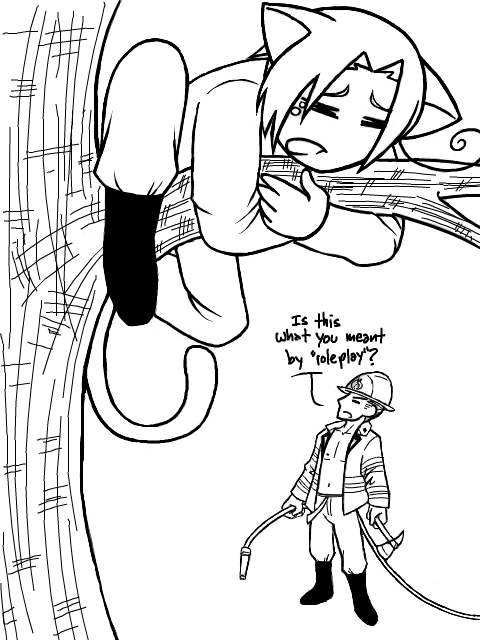 lalalemons prompted this one.



Dragtalias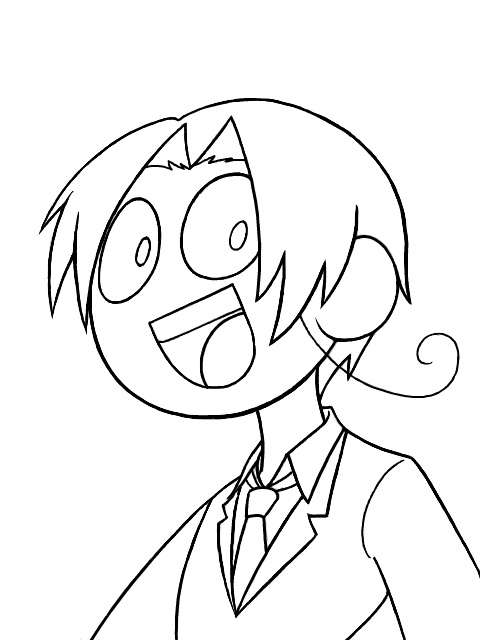 Ciao
A doodle on Tegaki, which I then colored on SAI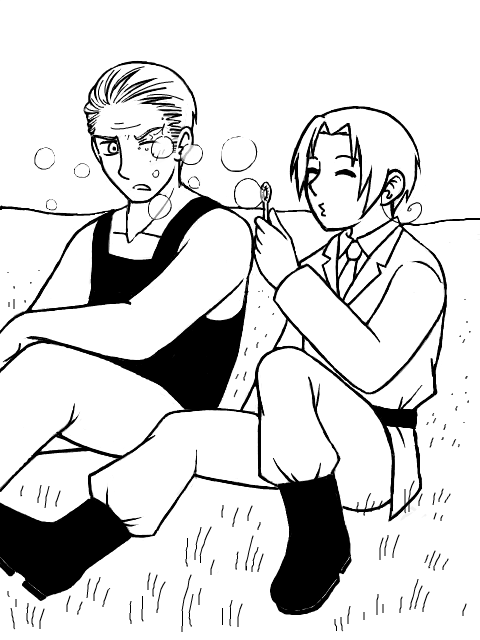 Bubbles
Something I started drawing waaaaaaaay back in 2009 and only finished recently. It was supposed to be a collab with
onewithrussiaxd, but she kept forgetting about it, so I had to finish it by myself.



Action Acid Trip
Prompted by the Hetalia random art promt generator, the prompt was N. Italy, Action flick poster, using every color of the rainbow.
Originally drawn on Tegaki, then I put it through some Photoshop filters.



Something I can't even explain.



Laughter
Prompted by
tarafishes.

The following three were requested by anons on
aphanon_meme:



Swim Trip
America forgot to take off his glasses.


The Joy of Internet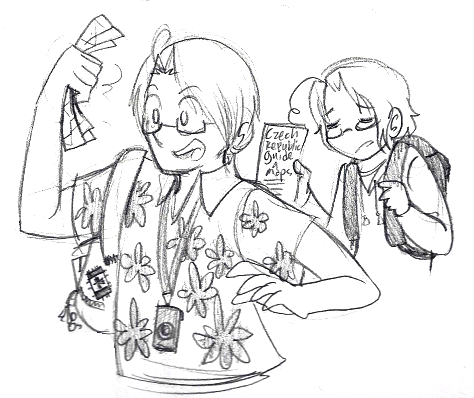 European Adventures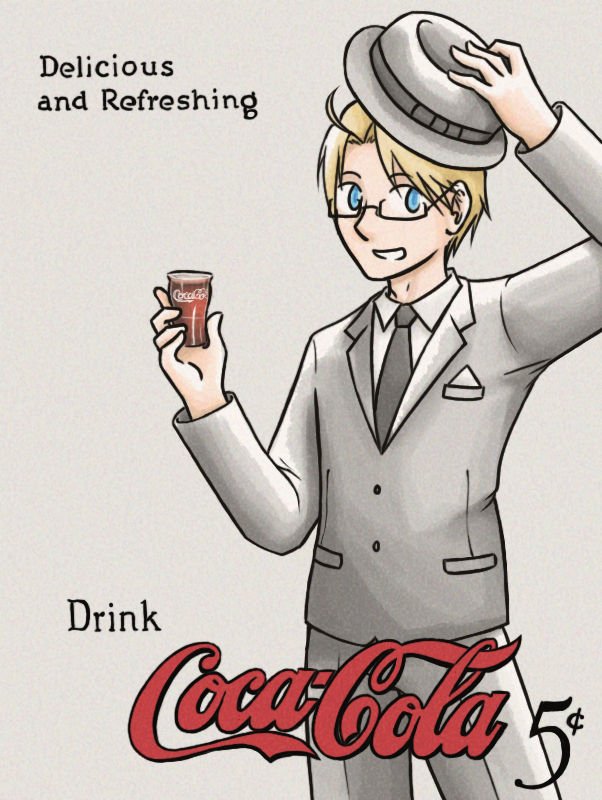 For a contest on DeviantART, theme was 1920s, so I decided to do a vintage advertisement.



Based on an incident that happened at the Hetalia gathering at Anime Expo 2010.



Drawn at AX2010, It's Spain as Hughes from Fullmetal Alchemist!
Prompted by
onewithrussiaxd.


I hope you enjoyed!
Feel free to use these for icons, banners, whatever.