Title: Sin ni kuai lok
Author: grace118peachy
Characters/Pairings: China, Hong Kong, Macau; North and South Korea
Rating: G
Summary: Sin ni kuai lok is fookien.
Warning: too much red?





Since I'm in the Philippines I will use Fookien... however the media used "Kung hei fat choi" which is Cantonese. I also found in one site, the sticky rice cake that I like, Tikoy, is also in Cantonese.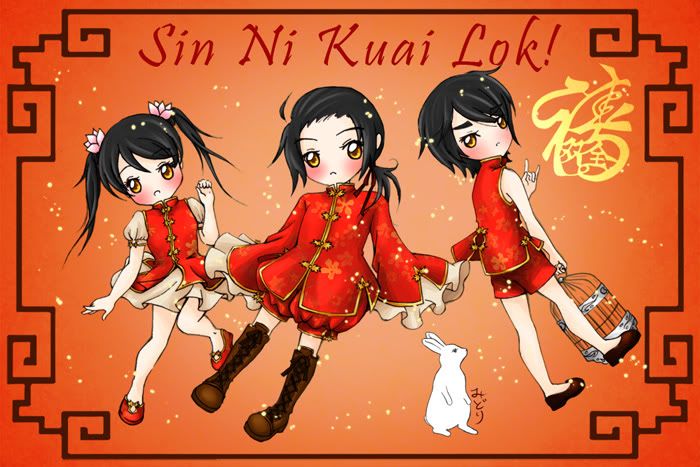 This was posted previously but since it's the Lunar New Year it's related. Welcome year of the Metal Rabbit!