Title: The Franco-Prussian War
Title:
Belgium - Good Morning
Author/Artist:
watercolourrain
/
NightmareTease
/
PrussianPrincess
Characters/Pairings: Prussia/ Gilbert, France/ Francis, (FrancexPrussia), Belgium, Two OCs (Alsace-Lorraine)
Warnings: A couple of characters of my own design in the first piece - Alsace-Lorraine. >> Please ignore them if you don't like them, okay? Thanksies <3
Notes: The first is based on the Franco-Prussian War of 1870-1871, and the second is a quick doodle of Belgium in the morning :3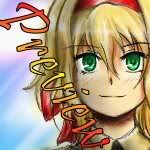 [France, Prussia, Alsace-Lorraine] [Belgium]

Click either image to go ahead. Thanks!