I only have two to offer, but i hope you guys will take a look. :)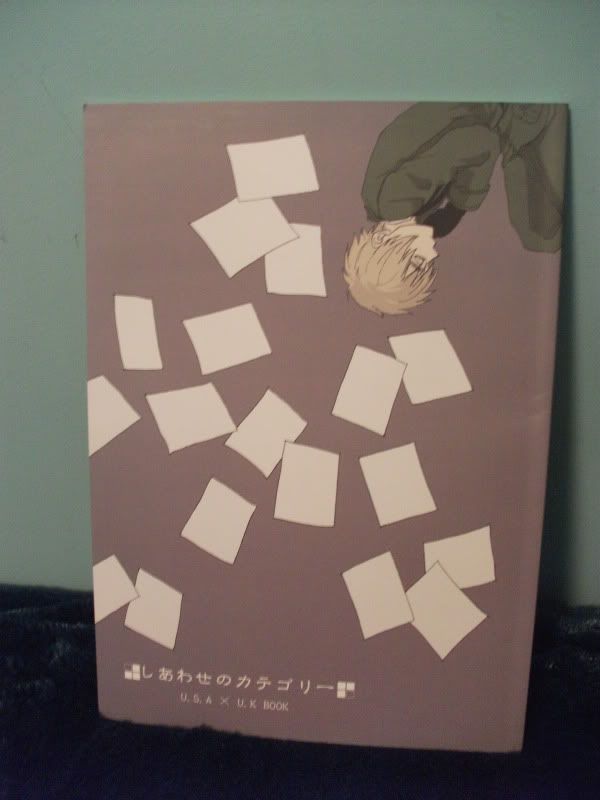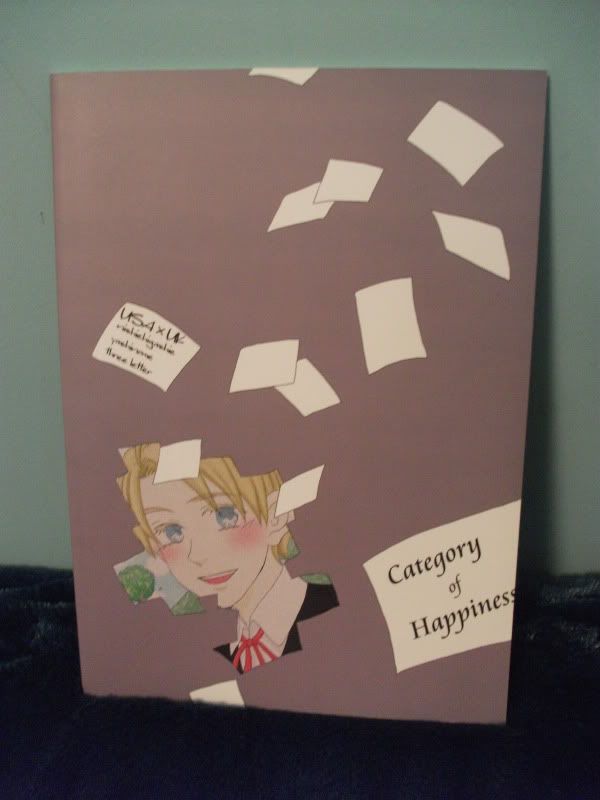 Shiawase no Kategorii (Category of Happiness)
PG-13 just to be safe? Includes three different stories by three different people. The only one i'm even kind of sure on regarding plot is the one where almost everyone literally wants to eat England.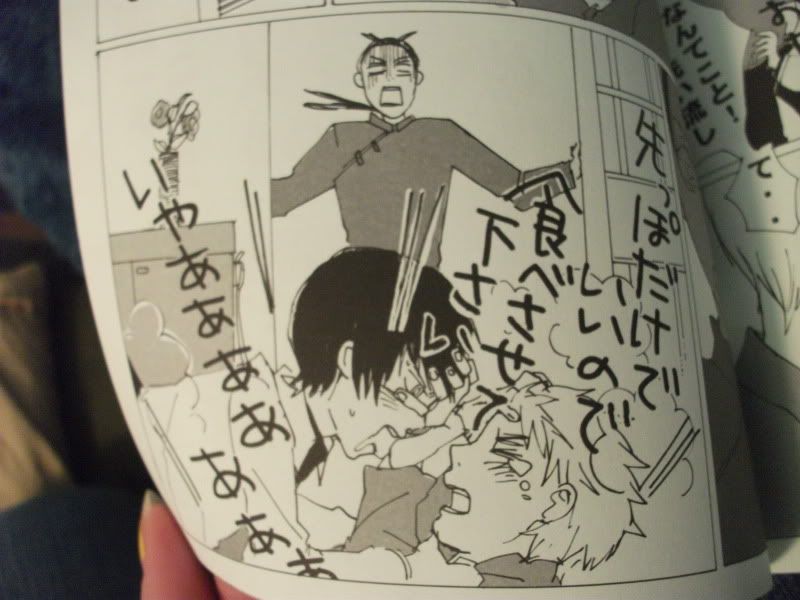 Dericious.
18 pages
US$20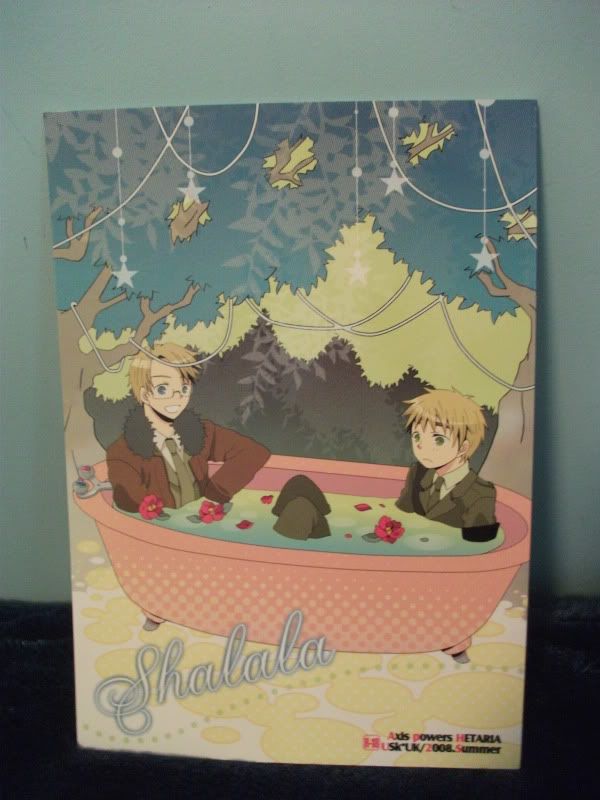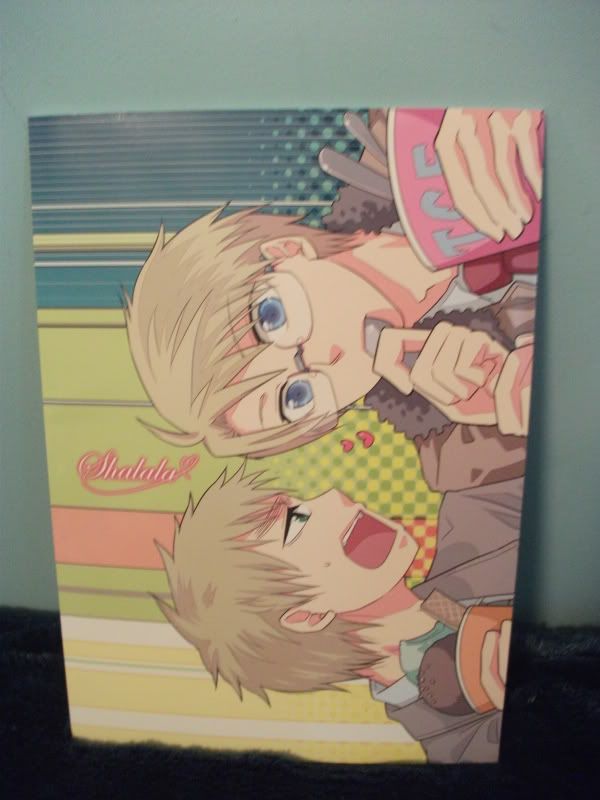 Shalala
Marked as R-18 (thought it doesn't show much detail, so to say). Two different stories by two different people. One, i think, has to do with it being too hot & America's solution for this fact; the second seems to be just England & America meeting up for something & England noticing America has circles under his eyes.
14 pages
US$18

There are a few extra pictures of the doujins, if you want to request to see them at all.

I accept checks & PayPal (which, when paying, i guess you should check the box for either "Other" or "Gift," so you don't have to sign anything or something like that). Shipping inside the US should be about $1.56; outside of the US, it'd be approximately $4.60. I won't know for sure until i get to the post office, but anything less than what i think it is will be obviously refunded to you. I also don't currently have a feedback page or anything (as i've never really sold anything like this before).

Thanks for looking!


x-posted.