Title: art dump
Artist
insomniel
Rating: PG
Character(s)/Pairing(s): France/Turkey, France/England, France/oc!Scotland
Warnings: half naked men with hairy chests
Summary: Art by requests, and a fanart of a fanfic. All France, all the time!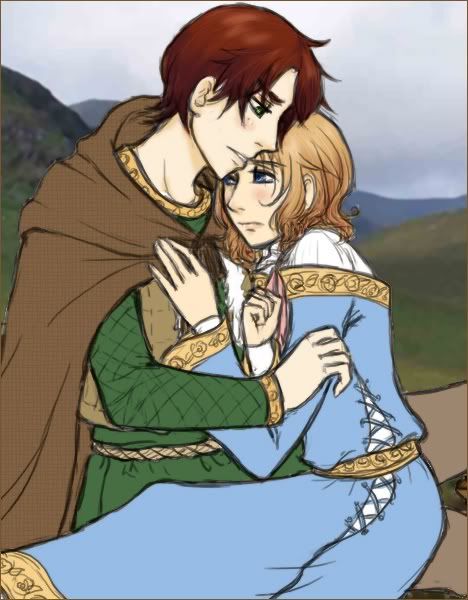 request from Tumblr, France/Scotland. I chose the Middle Ages for this picture just because France's tunic is so prettyful.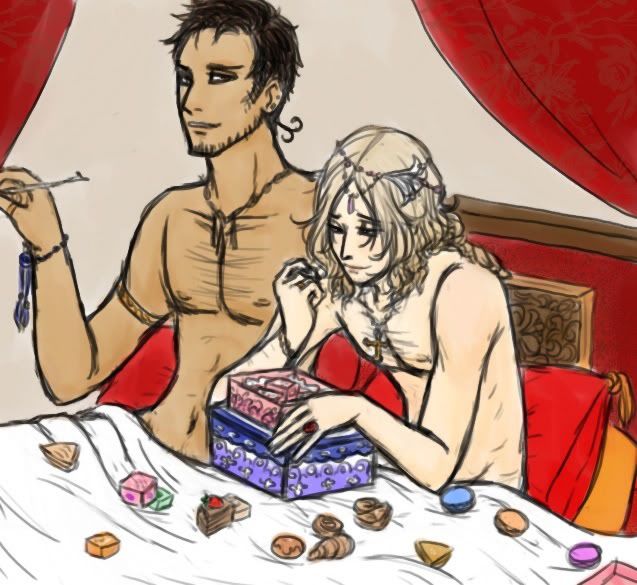 request from Tumblr, France/Turkey with sweets. I had a different idea, but went with this one instead because the other one required me to draw clothes. Why draw clothes when you can revel in the sight of hairy chests instead?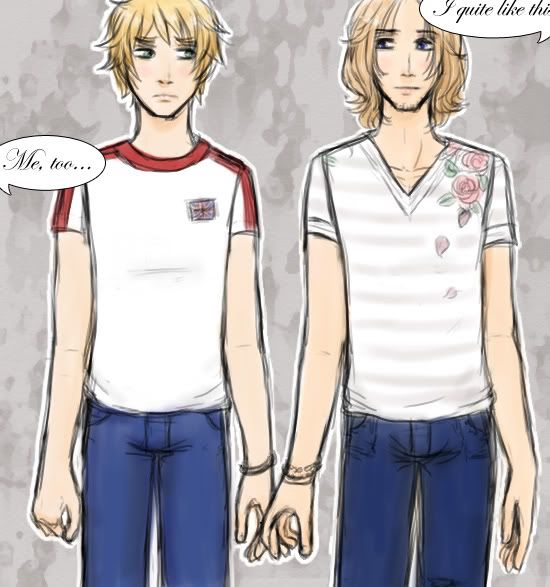 fanart inspired by
elegentmess's fic for the challenge at
what_the_fruk. Read it, it's very sweet! Also these outfits are super lame, but that was the challenge, I presume.