Author/Artist: Yours truly
Character(s) or Pairing(s): Canada, SuFin
Rating: PG
Warnings: Implied violence, some blood.
Summary: Doodle gone serious, and 3333rd DA pageview request with 'Sweden giving Finland a piggy back ride'.
All art posts
Commission post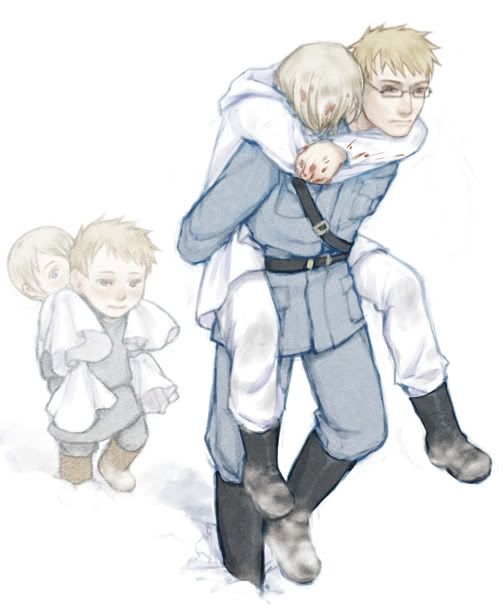 If you're wondering why Sweden's in Finland's uniform, look up the Swedish Volunteer Corps.
Larger versions (with less screwed up colours) can be found on DA. Thanks for looking!