So I urgently need some money and I have to part with some of my Hetalia collection.
Selling Official Merch including Arte Stella, Cardverse metal charm, Character songs CD and Ice Tray! Also Selling
Doujinshi!
Shipping from Brazil.
Prices are in USD, but can be converted in GBP if you live in UK. Accepting paypal only.
Please comment or send me a PM (i will receive notification mail) for Shipping and total prices!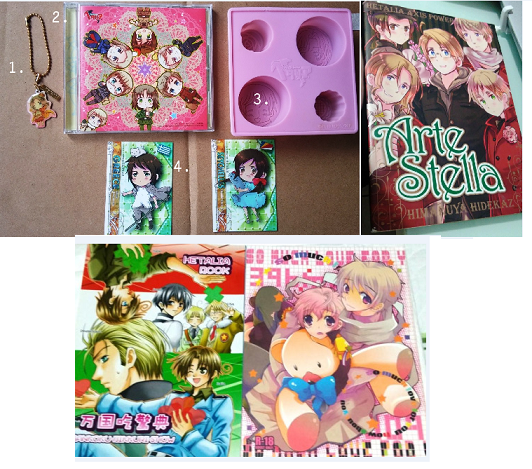 (SALES POST)