I've been away for a week or two, but now I'm back and I bring tributes. Here, for your perusal, is the translated first chapter of the Hetalia 'main story', such as it is. It's got a lot of rough edges, being the first comics to get written, and I'm afraid my translation skills aren't enough to make diamonds out of the rough, but I hope you enjoy it anyway!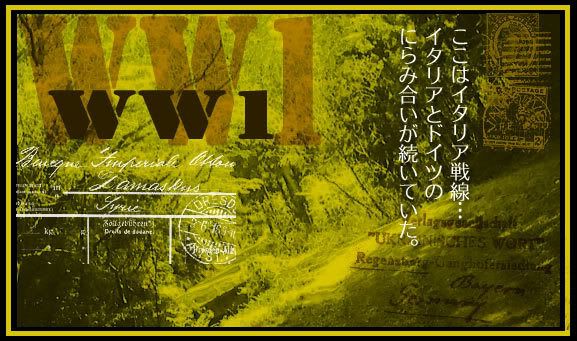 Here, the Italian front, where Italy and Germany continues to stare down each other...




Because he boiled pasta even in the middle of the desert, Germany had to bail him out when he ran out of water and was dying of thirst.





Author's note : At that point, Italy undauntedly joined the Axis but without thinking anything. It ended up wasting 10 more days to actually get ready.



Author's note : While Germany subsisted on boiled potatoes, Italy ate a full-course meal regardless of what mortar's in the air at the moment, or so the legend goes.




Translator's note : Nazi documents from that period usually calls the UK 'Great Britain' or 'Britain', IIRC, so I try to be true to the era. Feel free to correct me if I'm wrong.




Author's note : Italy's invasion of Egypt ended up having a 1-in-4 casualty rate, and the very busy Germany ended up having to intervene. Oh, Italy.



Author's note : You might say that the Italian 'weakness' is actually the national secret wisdom. After WWII ended, German troops captured by Yugoslavian partisans were too stubborn to yield even after prolonged torture, which made their Serbian captors even madder. Italian troops, on the other hand, wept and begged for mercy in a few minutes, which spared them the torture. Or so the story goes!
Another version : An Italian soldier was captured, bound, and tortured. But no matter what was done to him, he never said a word. Exasperated, his captors finally unbounded him and the soldier, at once, began gesturing wildly and speaking like a machine gun. It was then that the captors realized : "Wait, so this guy can't speak unless he's gesturing!"










Unless somebody wants to take it, I'll try to do the rest of the main story, too. No, it's not my favourite arc, but I think it's a good one for introductions. (And being inked makes this editing-illiterate translator's job much easier.) Hope you guys have fun with it! :D