Selling 161 doujinshi!
Pairings include:
USUK, UK/US, Bad Friends Trio, Italy/Japan, Italy/Germany/Italy, US/UK/Japan, Prussia/Germany, France/England, US/France/England, US/Canada/US, Nordics, Japan/UK, UK/Japan, Greece/Japan, Prussia/Japan, Spain/UK/Spain, Russia/America, Netherlands/Japan, America/Japan, Prussia/Austria, etc.

Please come take a look if interested. Goods also available!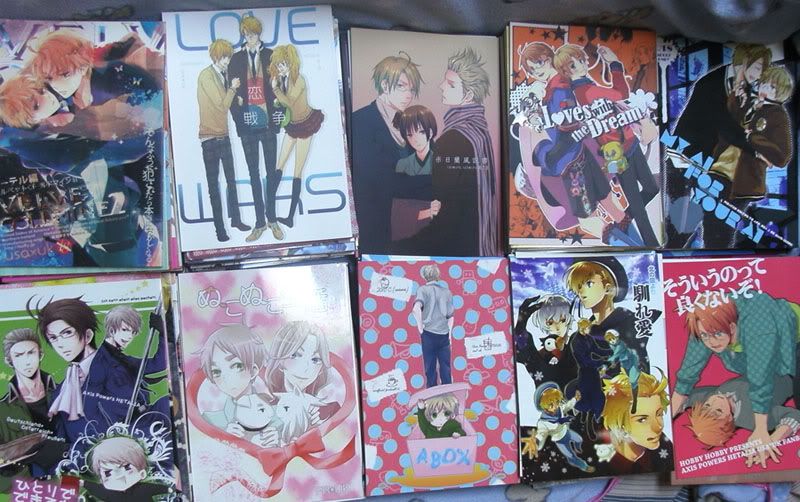 Doujins and stuff HERE @
alex_sales
ALSO still taking orders for my group order to Toranoana, K-books and youclub! Cheap commission!
Payment 1(Books + Commission fee):
1)
Cost of doujinshi
2)
175 yen per book if the book is 25 pages or below
200 yen per book between 26-100 pages -
*
if you order more than 10 books commission will drop to a flat 150 yen per book
300 yen per book between 101-200 pages
400 yen per book between 201-300 pages
600 yen per book 301-400 pages
401+ pages order by order case
Payment deadline is tomorrow(Saturday 24th)!
MORE INFO HERE @
alex_sales
My feedback can be found
HERE
!