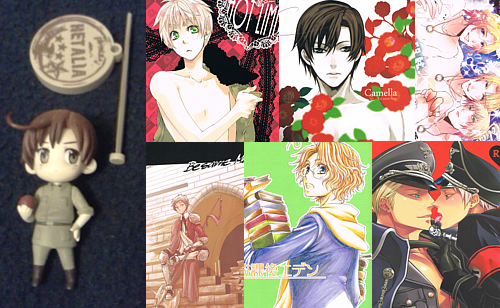 [
Hetalia Sales Page
@
illu_boutique
]
Discounted items to GO, new freebie items with any purchase!
Continually clearing out part of my collection to make space, please take a look if interested. Further discount for books of 4+ purchased, prices in CAD. Thank you for looking!
The Romano OCF is:
$17.50 Shipped (Shipping included in price for USA/Canada, 19.50 shipped for other international buyers) OR 10.00 with purchase of a Doujinshi!