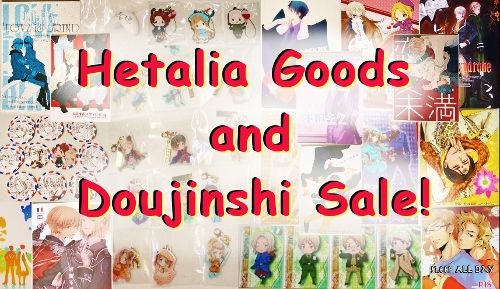 Greetings everyone! I have a good deal of Hetalia merchandise for sale in my journal!
These include doujinshi with pairings consisting of America/England, Spain/Romano, Germany/Prussia, England/India, Macao/Portugal, France/England, Prussia/Spain, and many more!
Merchandise for sale includes Cardverse metal charms, Mochi earjacks, trading cards, and more!
Interested? Please take a look
here
!
Or if you just want to go straight to the doujinshi, you can view them
here
!
All guidelines, item pictures, and additional information are located in my journal as well!
Thank you in advance for your consideration! ヽ(^Д^)ノ