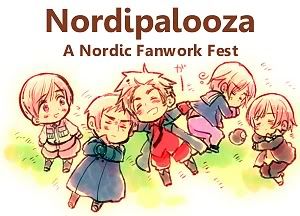 Nordipalooza
is an easygoing and flexible prompt-based fest focused on exploring varied relationships between the Nordic characters. Previously, it was held on Livejournal; this year, it'll be on Dreamwidth!
Fanworks centred around the themes of family, friendship, rivalry, history, and romance are all encouraged! Submissions in any and all languages are accepted.
Sign ups are open from March 21st to April 8th, and assignments will go out by April 12th. We'd love you to join us!
Information and Guidelines | Sign Up | FAQ | Fest Community