Well, to commemorate the release of chibitalia scanlated I went and drew something for it >u<~ I hope you like it!!!
This also includes an AustriaxHungary fanart x3~

Artist: me
Rating: G
Summary: 2 pics- HRExChibitalia, AustriaxHungary
Warnings: maybe a bit too bittersweet? <.<

I stole the frame from somewhere xD'' I hope nobody sues me..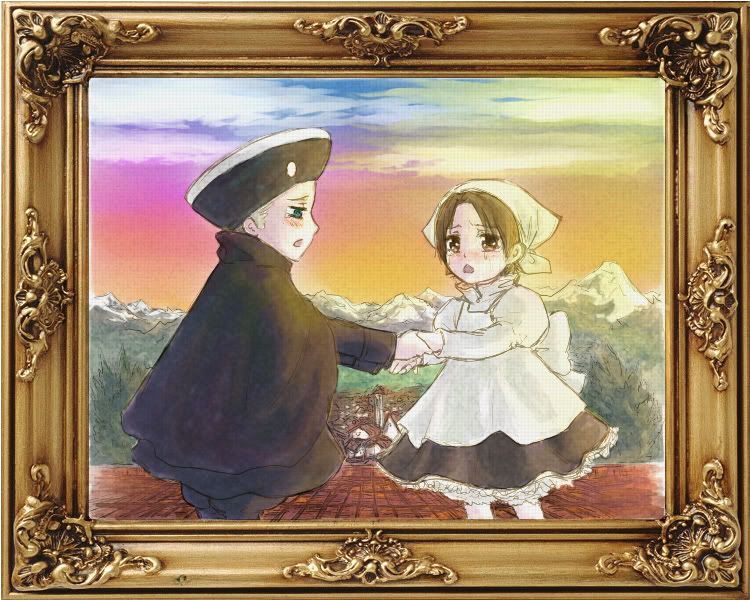 And now some fujoshi love ^^ <3