Title: America's birthday trip to the statue of liberty
Author/Artist: Me
Character(s) or Pairing(s): Alfred and my hand.
Rating: G
Warnings: Unless my hand offends you and it's long
Summary: I remember months back i had a small conversation with someone here and another a few days ago that if i can get it done, i would go to Manhattan and take pictures of Alfred at one the most famous landmarks in the US and take pictures of it. Just for fun. I had fun and seen the fireworks. It's a late entry for the 4th of July.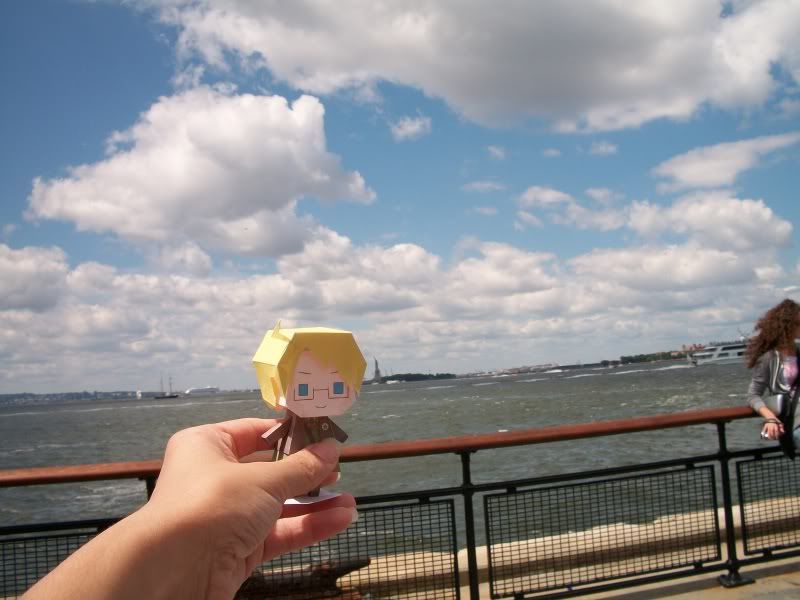 At Battery Park and off the distance is that Statue of Liberty! Proof that i was there!




This is inside Castle Clinton, and an American flag with i think 15 stars. I was getting a ticket to go to the ferry.




America: I feel old.




Ain't she beautiful?




America: Why yes, Yes i am.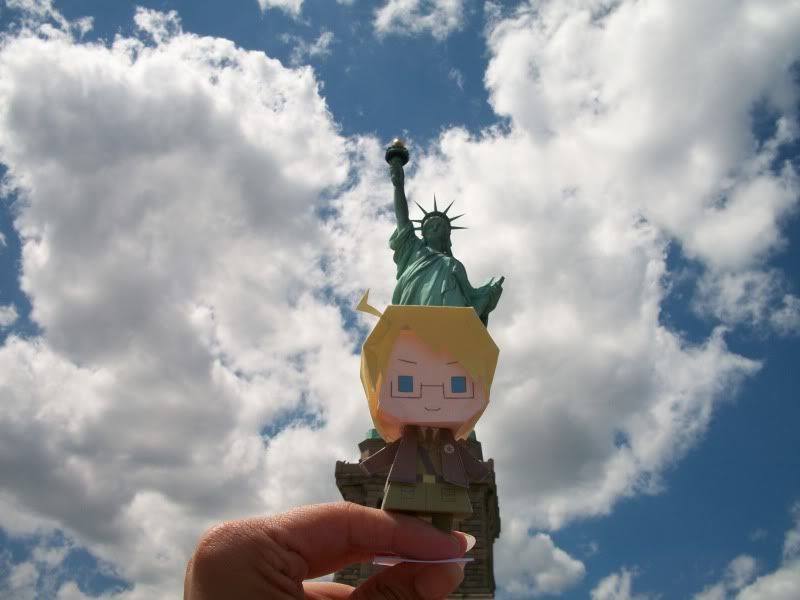 America: Oh wait! I'm not a girl, i thought we were talking about my awesomest good looks!




There is nothing more patrotic on the 4th of July than having a mint in a flag wrap for your stinky breath.




A fail attempt to look like he's wearing the crown.




At last, we had to leave and even if she looks like she's going somewhere, it isn't like she can walk off the thing like in the movie Ghost busters. She has to welcome immigrates and Americans.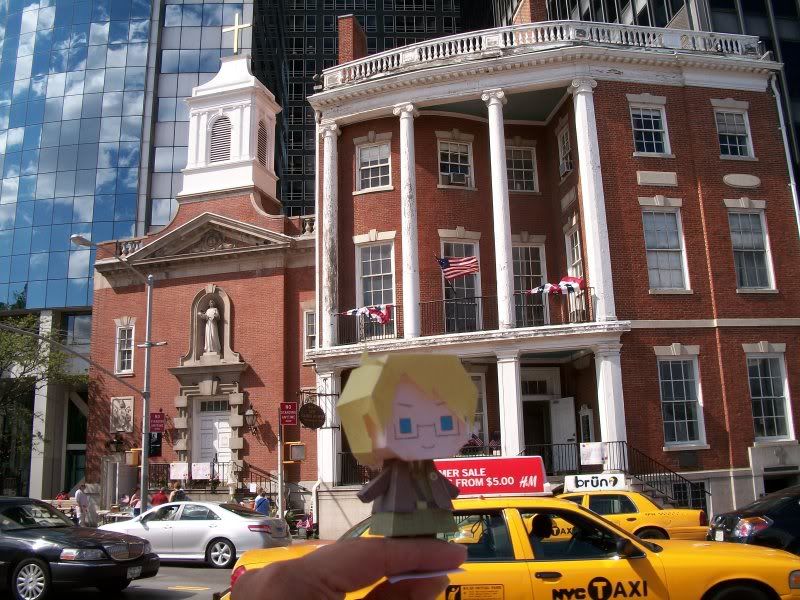 If you look at the flagpole at the front of the building there is the flag with 13 stars.

America: I feel even older than i was at Castle Clinton!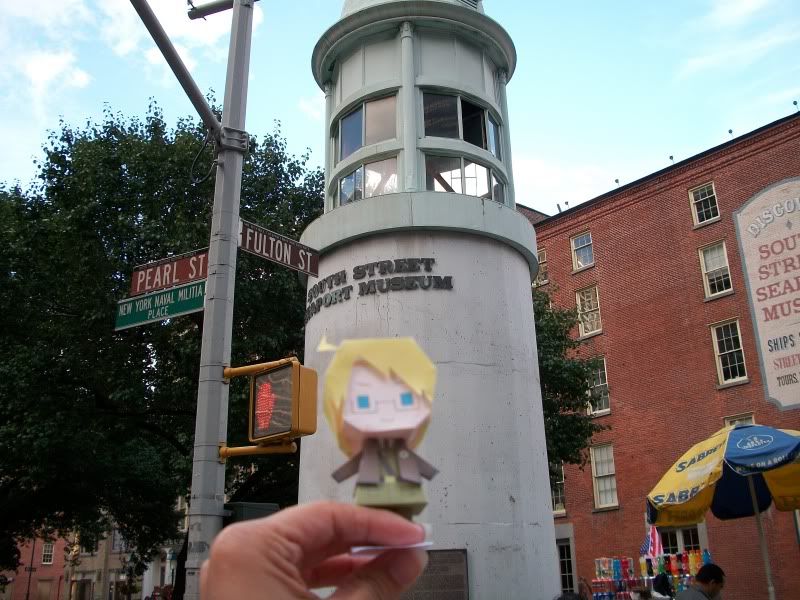 As that sign says Alfred is at "South street seaport" The museum is the street itself(sadly i didn't take pictures of), the Body museum and the boats on at the dock. I go for the Mall there.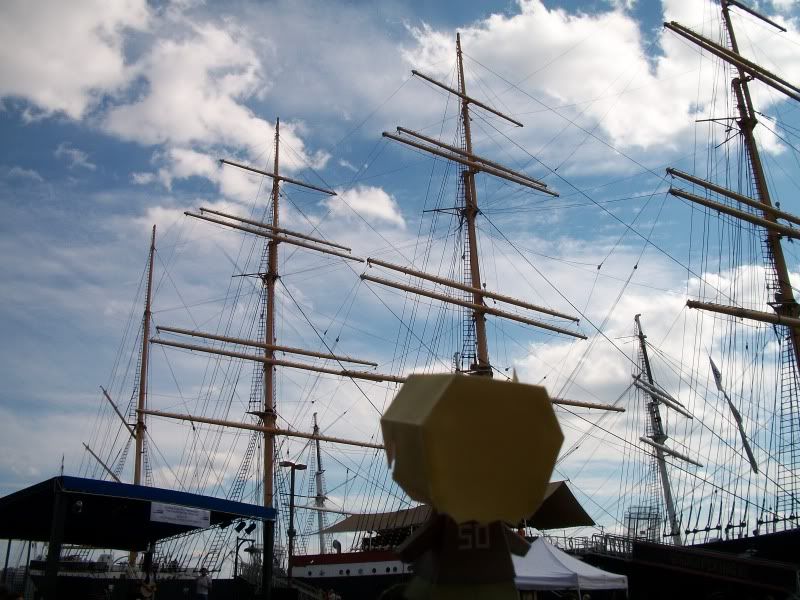 Beautiful huh? Part of the street's museum.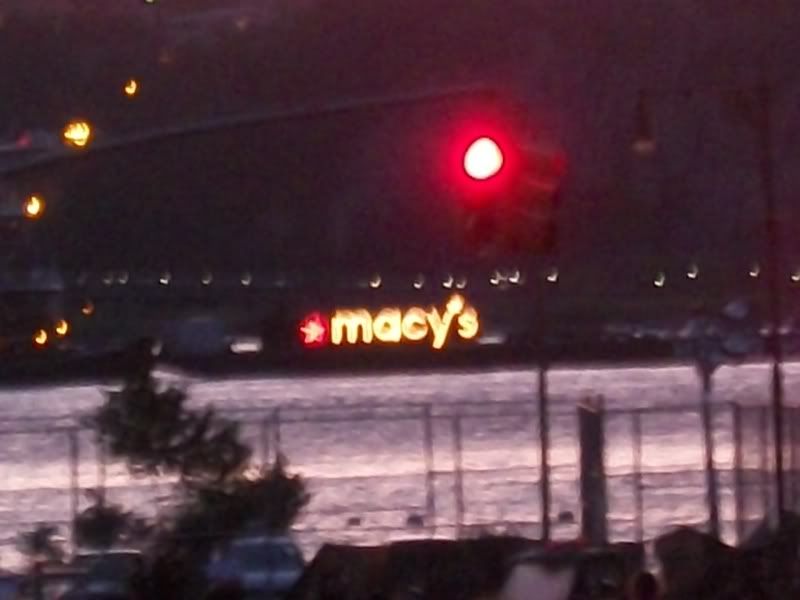 Another proof that i went there. But you can't see me on TV though.




Happy Birthday Alfred/America. Fireworks for your day! (Sorry if you can't see it clearly, it was dark out.)

I wanted to put here a clip of the fireworks from there but i had problems with my computer.

My real reason why i went out and enjoyed the 4th of July is to celebrate America's independence from Former President George Bush and i really wanted to see the Macy's fireworks show.

Peace.