I bet some of you wondered where from Himaruya got the idea for Ivan's uniform. Well, I decided to dig up what information I could, and here's what I've got.

It seems that the main inspiration was the winter uniform of Red Army officers (usually called RKKA then) officially introduced in 1919. Apart from a widely recognisable hat (helmet, actually) called budenovka, it consisted of a double-breasted greatcoat-caftan ("шинель-кафтан") with three straps (or flaps, "клапаны") of various colors depending on the arm the officer belongs to. Lay-down collar also featured diamond-shaped tabs of same color as three straps, and the same color was used for flaps with badges of rank on each sleeve.



Illustrations: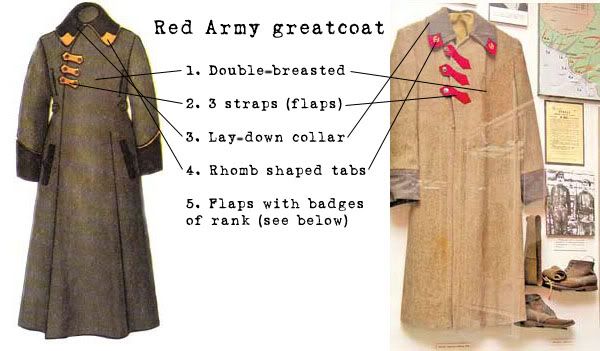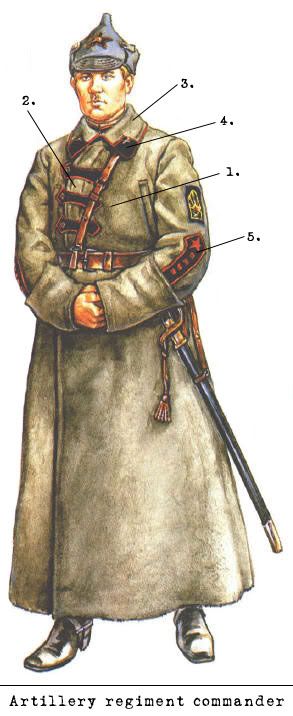 Historical proofpic: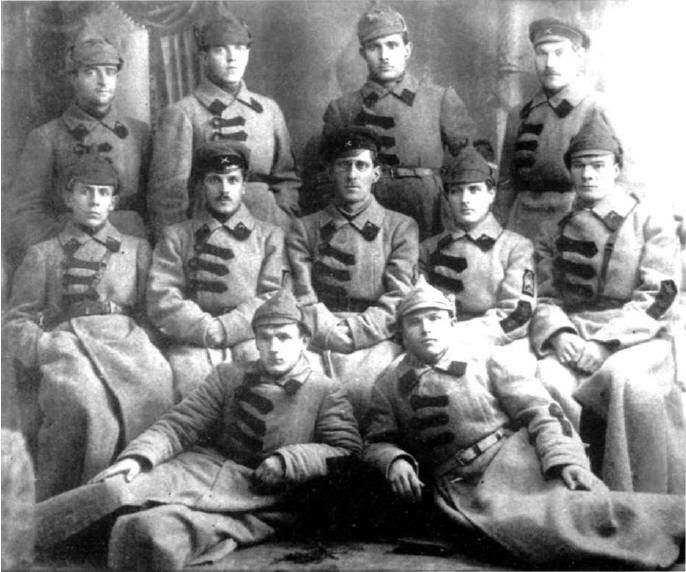 Artillery political workers (1922)





Now about the decoration Ivan is wearing. Since all military ranks, orders and decorations were abolished after the revolution, only one decoration existed in Soviet Russia - Order of the Red Banner. It was typically awarded to commanding officers, so seeing an officer wearing this order on his winter greatcoat wasn't uncommon. Order's ribbon is red with white stripe in the middle, just like the one Ivan is wearing. However, Ivan doesn't wear the appropriate badge of the Order, but rather a golden star which might be the Gold Star medal, which was established only in 1939. Secondly, to my knowledge, no order or decoration of Soviet Russia and USSR was worn like Ivan's one. Order's ribbon was usually featured either on a rectangular or pentagonal suspension device, and never below the badge. In first decades after the revolution, though, the badge of the Order of the Red Banner was worn on a ribbon folded into a rosette.



Illustrations: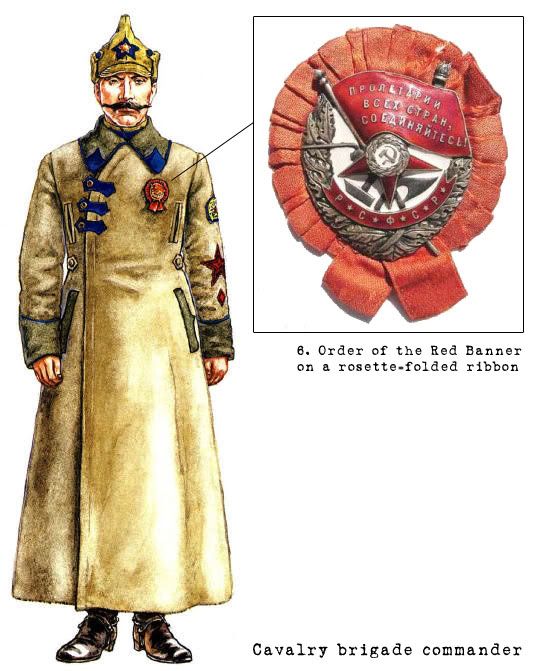 Historical proofpic:


Bolshevik leader Leon Trotsky in officer's uniform (1918)




I actually had doubts about whether there actually was some insignia or badge of a rank that featured a vertically stretched ribbon and a star beacause I saw this bizarre image of Julian Sands wearing something like a shoulder strap on his chest. Then, after few hours of fruitless searching, I bothered to check what movie this image was from, and figured out it was a sci-fi one. So, such a decoration is clearly pure fiction.

Also, there was a type of scarf worn by Russian army officers since the times of Peter I, but it was never worn around the neck, was more like a belt of sorts, and also was abolished after the revolution and re-introduced only after the end of WWII... so Ivan's scarf is not a part of the uniform.

And to sum everything up: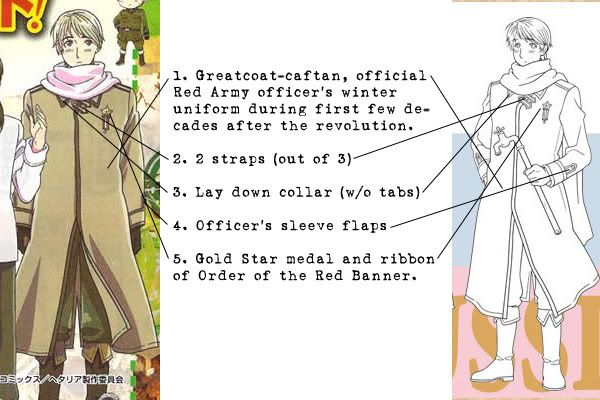 That's it, folks! Thanks for you time.