Hello all! I bought this doujinshi from this year's summer Comiket, and even though I rarely scan my doujinshis (damaging the binding breaks my heart) this one is short enough to be easy to scan. There's a reason I might want to scan it too: my Japanese is still quite nonexistent, but the doujinshi seems cute enough for me to want to know just what's going on when.

So what I'm asking is, would anyone be interested in translating this doujinshi if I scan it? With the translator's permission I might also make a scanlation of it.
I tried looking around and I don't think this doujinshi's been scanned yet, but if I'm wrong please correct me. o/

Right, the doujinshi in question is Hello Mr. Innocence! by roberia, 18 pages and perfectly G.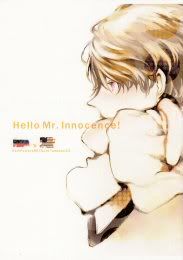 ...Also a completely separate business, I recently scanned the cover of the Hetalia movie booklet for a site, and as it's a very big scan I thought to share it here too in case it hasn't been scanned yet or if it hasn't been scanned this big. It probably has, but, uh, just in case here it is. Click to download from Mediafire! Prepare for a ridiculously huge file!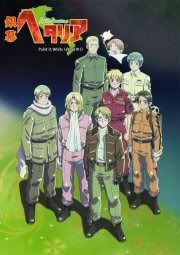 (The background is glossy and somehow scanned a bit dirty-looking, sorry. >A<;)