Hai, u guise. Some fem!USUK cosplay pictures for you. Nothing special, just getting excited for a con next weekend. :DD Anyone from Texas going to Realmscon?! Anyway, here are my sister
triforcexshard and I just goofing around outside our house. Also, anyone going to San Antonio Hetalia day, we'll be there dressed in these cosplays! So, let me know who you are and we can look for each other or something idk!



triforcexshard as England.
Myself as America.





---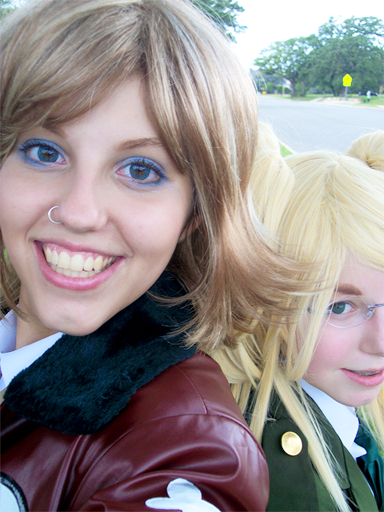 END