Artist: Me (v_vii)
Titles: 'Ti odio' and 'Ti amo' for the first two
Character(s): Spain/Romano, Germany/Italy, Italy + Holy Roman Empire, Austria
Rating: PG
Summary: Either way, it means 'I love you'.



My half of an arttrade with a friend. She asked for them to be 'bros' but uh..
.. It's very hard to draw these two together without making it seem like more!?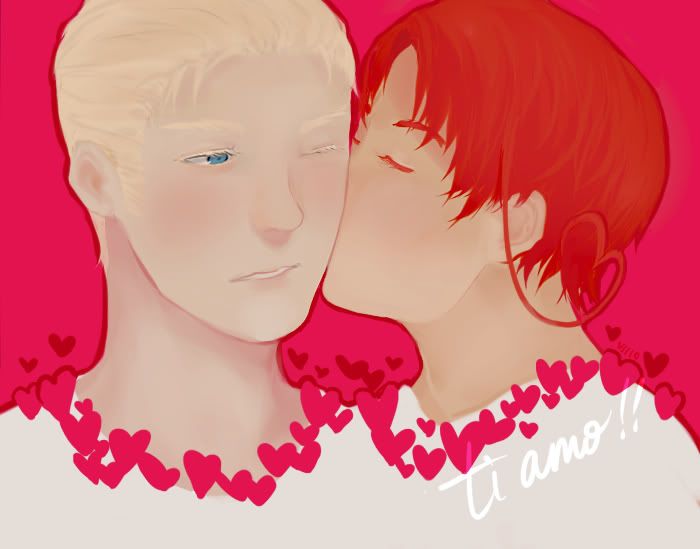 Open the images in new tabs to get the full sizes. :-)

Oh, and I forgot two other quick doodles I had wahh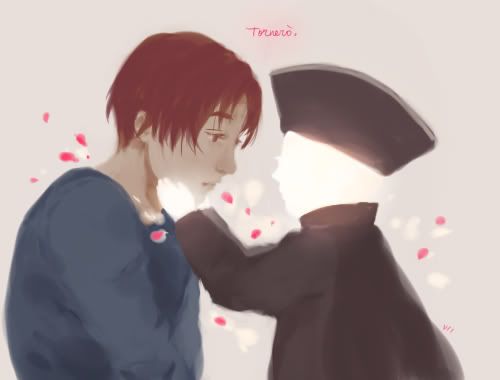 Tornerò - 'I will return'





Since I'm uncreative,

I'm offering up a free coloured doodle of a character of your choice, doing anything you want (nothing NC17 or above please haha).
If you'd like a shot at getting it, comment with what character + what you want them to be doing, and a number between 1 - 30. The first person to guess the correct number wins.

There's been a winner! The unfortunate lucky
pinup_pineapple gets the drawn prize.
I'll post it in another post + more art and maybe another number challenge. Thanks for trying \o/!