Aaah, so, my job consists of me teaching a bunch of half-braindead teenagers, and then sitting at my desk for a long, LONG period of time, of which I mostly spend doodling.

So, here's a bit of a doodle dump! Lots of doodles!

Title: Doodle dump
Author/Artist:
youkofujima
Character(s) or Pairing(s): Will be listed before each cut
Rating: G to R-15
Warnings: EXTREMELY IMAGE HEAVY
Summary: Wow, was I ...wow.

America (PG-13/weapon)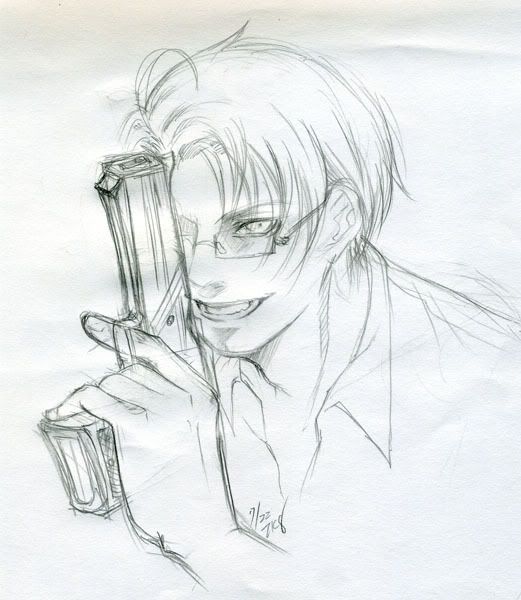 I drew this while thinking of the song "Red Faction" by MELL. Good song, seems to suit an over-zealous psycho America.


America (PG-13/skin, suggestive pose)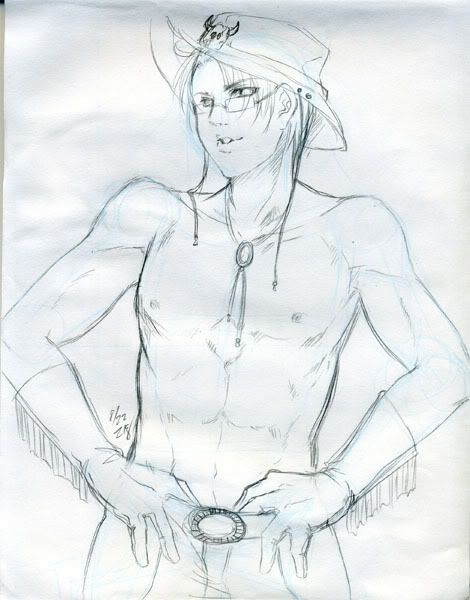 I...I just wanted to... XD; cowboy hats are hard to draw, yo.


Turkey (G)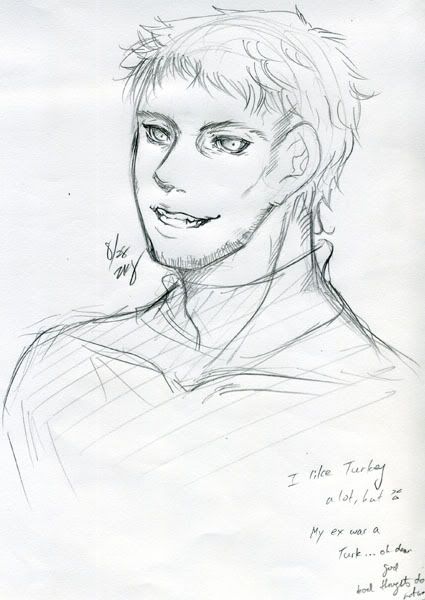 There's just something that seems to be...off...about his shoulders. Arggh.


UK (PG/obscene hand gesture)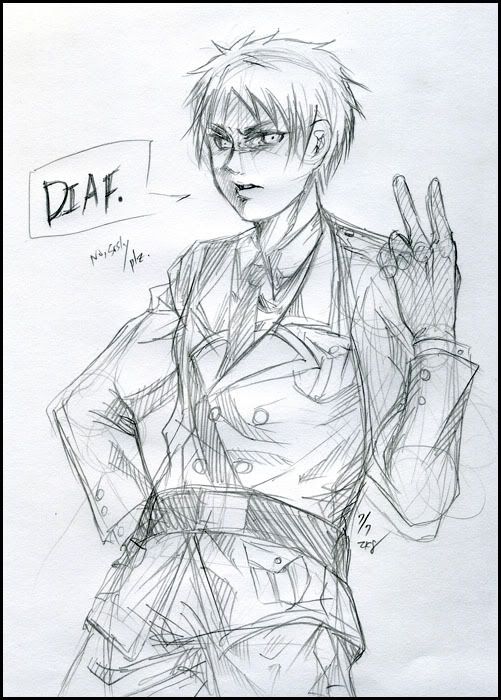 I drew this after having a really bad start to a Monday. Why is this an obscene hand gesture? According to a British friend (whose mother was, surprisingly, French), it's because during the wars between England and France, the English were using bows while the French used crossbows. Still, the English had an upper hand (is what he said), and when the French captured Englishmen, they would cut off the archers' index and middle fingers so that they cannot draw back the bowstring anymore.

Thus, when the two sides faced each other off before battle, the English archers would hold up their two fingers like this to signify: "We still have our two fingers, and we're gonna KILL YOU."


China (G)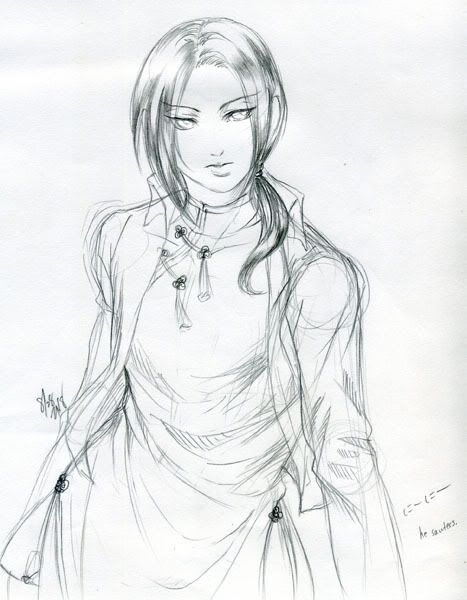 He doesn't walk, he saunters. Or glides.

I wanted to try and give Nii Nii a more Asian-looking face, and made his eyes more almond-shaped, and with heavier lids. He looks like he has huge hips, though. But then again, I always imagine the older nations to be slightly more androgynous.


Germany (PG)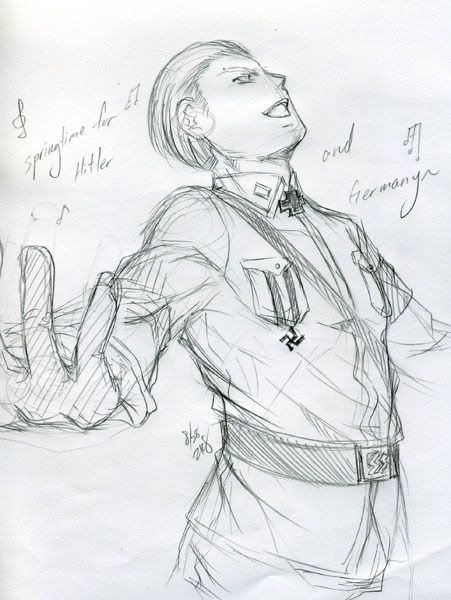 SPRING TIME FOR HITLER AND GERMANYYYYYYY~~

I have no excuse.
mumumugen showed me this video and I immediately thought "OH DEAR GOD GERMANY." After this, I went off and bought a reference book for uniforms.


Taiwan and Hong Kong (PG-13/some disturbing imagery)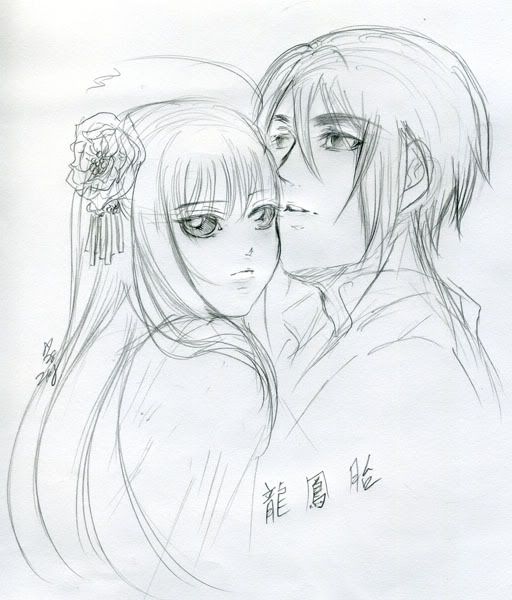 In Mandarin, male-female fraternal twins are called "Dragon-Phoenix Born (Fetuses)." The dragon is the boy, the phoenix the girl. Legend is that the twins were lovers who could not be together in their past life and were thus born together in a womb in this life to be together.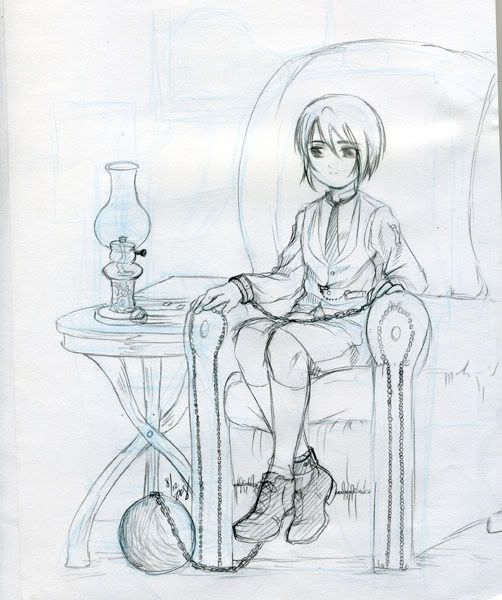 Bound Feet
These two pics are two sets to a whole, though in the case of Taiwan, it is slightly scarier because women before 1920s China (and Chinese colonies) were considered ugly unless they had bound feet (the most beautiful being three inches in length). And Hong Kong...well, that's just my fetish.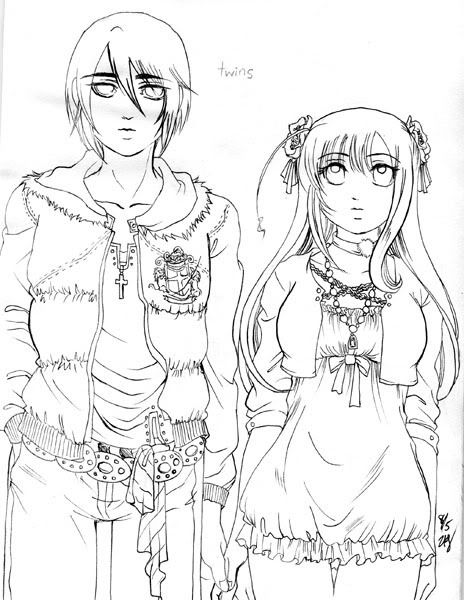 I just wanted to draw them in modern clothing. HK looks stoned, though.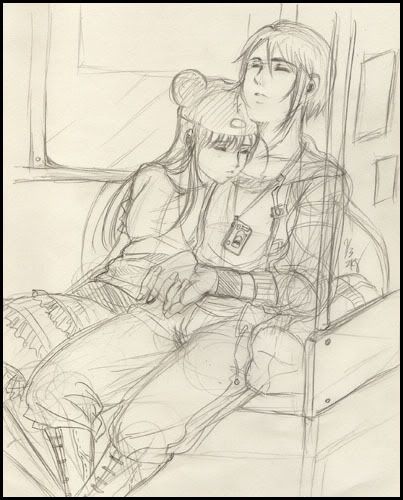 Taiwan and Hong Kong, on their way home from Tokyo Disney Sea, on the commuter train.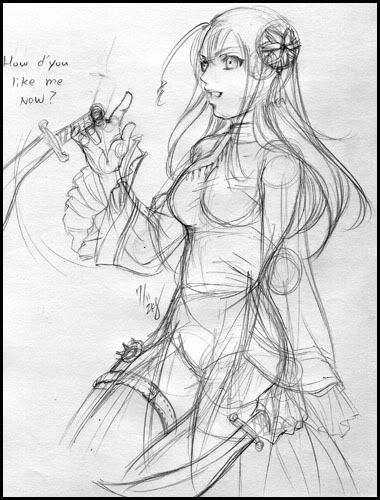 "How d'you like me now?!"

Bonus! Hong Kong!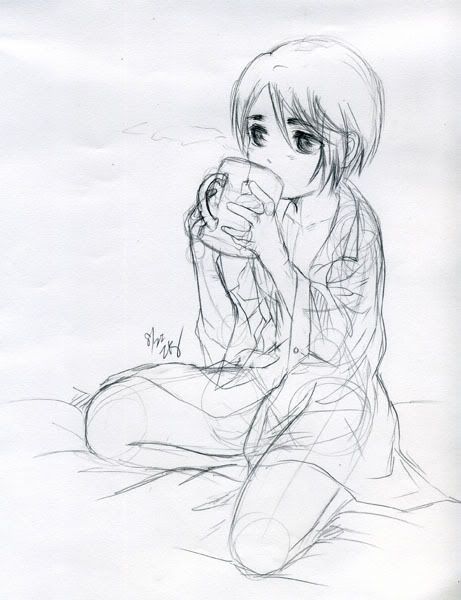 Girl: Youko...
Me: Yes?
Girl: ...is he...not wearing pants...?
Me: PANTS? WHAT ARE THOSE? OPTIONAL THINGS?? CAN YOU EAT THEM??


Mediterranean Family (G)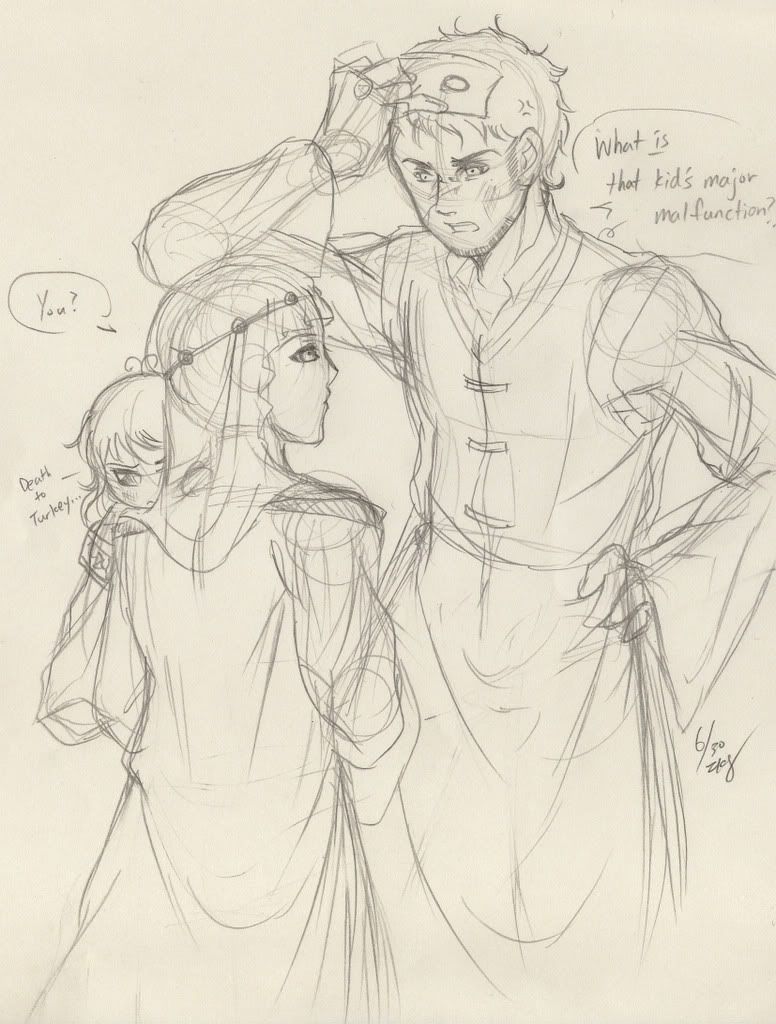 Turkey: What IS that kid's major malfunction?!
Egypt: ...you?
Greece: Death to Turkey...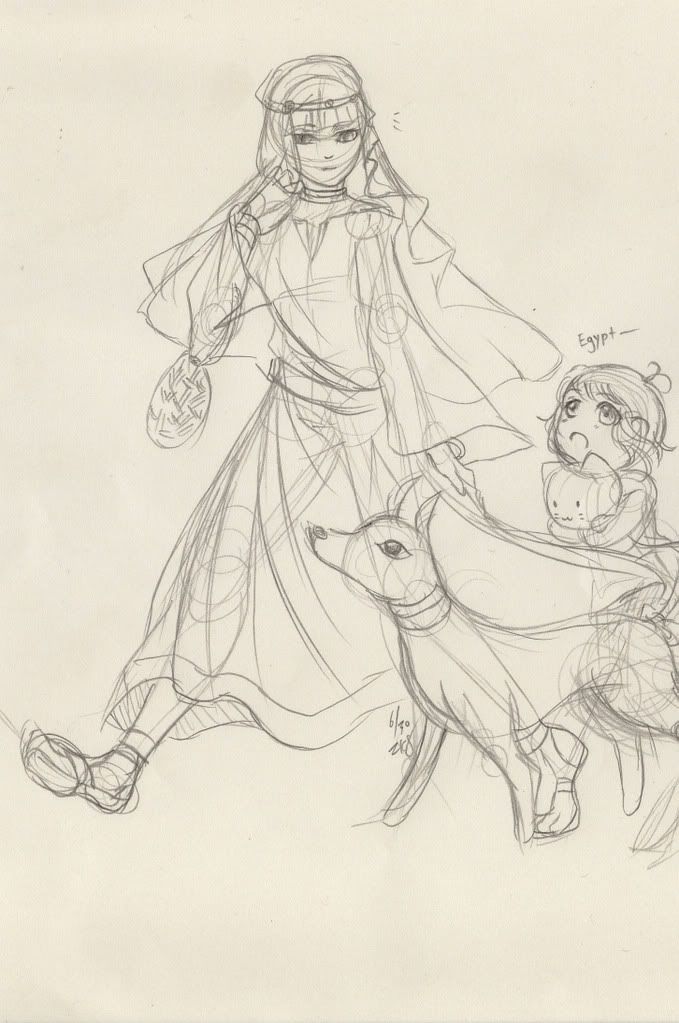 Going to the market. Slow down, Egypt!



The family. I just wanted to show how GAR Turkey is.


Last, but not least...Russia...Russia...Russia. (PG)



Russia, in front of St. Basil's Cathedral, which sadly a lot of people think is The Kremlin. I'm very bad with backgrounds... If you have looked up to this point, is reading this, and can guess the reference to the dog in his arm, POINTS TO YOU.



Russia with a hamster. Cuz ...Russia dwarf hamsters. I is lame.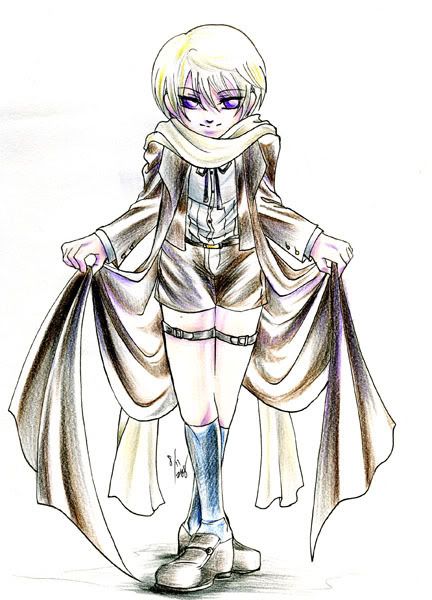 And now he bids you goodbye.

Thanks for looking! Whew.

I should really ink and colour some of these...just not sure which one...